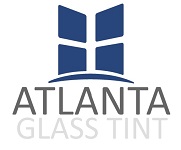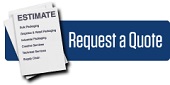 CALL US TODAY

678-734-4327



© Atlanta Glass Tint | All Rights Reserved

Atlanta Glass Tint proudly provides security film installation, security window tint, privacy window tint and decorative window tint for residential and commercial clients in Acworth, Alpharetta, Atlanta, Austell, Buckhead, Cobb County, Conyers, Dallas, Decatur, Doraville, Douglas, Douglasville, Duluth, Dunwoody, East Cobb, East Point, Fayette, Fayetteville, Forest Park, Forsyth, Fulton County, Griffin, Hiram, Jonesboro, Johns Creek, Kennesaw, Lawrenceville, Lithonia, Marietta, McDonough, Midtown, Newnan, Norcross, Peachtree City, Powder Springs, Roswell, Sandy Springs, Sharpsburg, Smyrna, Tyrone and More ...


COMMERCIAL WINDOW SECURITY FILM | COMMERCIAL SECURITY GLASS

Window Security Film also known as window security glass is an effective and affordable option for keeping your Atlanta, GA area business safe from weather damage, burglaries and glass breaks. Window security film is applied directly to your existing window system to provide a barrier that encases the window and provides a layer of security and protection. The team at Atlanta Glass and Tint have worked with hundreds of Atlanta area businesses to make their locations more secure. If you are interested in learning more about Window Security Film for your business, give us a call at 678-734-4327 for a free estimate and to schedule your security film installation date.

✓ Banking Institutions

✓ Schools & Universities

✓ Churches and Sanctuaries

✓ Office Buildings

✓ Business Parks

✓ Warehouse Facilities

✓ Government Offices

✓ Apartment Complexes

✓ Nursing Homes

✓ Your Atlanta Business

Atlanta Glass & Tint Provides Our

Window Security Film Services For:

Window Security Film For Your Atlanta, GA Business

High-quality locks, sophisticated cameras, and security alarms are great ways to keep your Atlanta business protected from thieves. Unfortunately sometimes it's still not enough. If you're looking to add even more protection to your home, call the experts at Atlanta Glass and Tint.

We can come out to your home and install safety film on your windows. The security film makes it nearly impossible for thieves to break into your business through the window. The glass will still break, but it does not break through, allowing them easy entry.

Not many criminals are going to be able to spend the time it would take to break through the security film, and aren't going to risk the bodily injury crawling through the sharp holes left. Keep yourself, your business, and your belongings safe with Atlanta Glass and Tint.

In addition to the obvious security and protection that comes with Window Security Film for your Atlanta area business, the other benefits include increased privacy and lower utility bills year-round! Give us a call today or use our online contact form if you are ready to schedule your commercial window security film installation date, or if you would like more information and pricing.